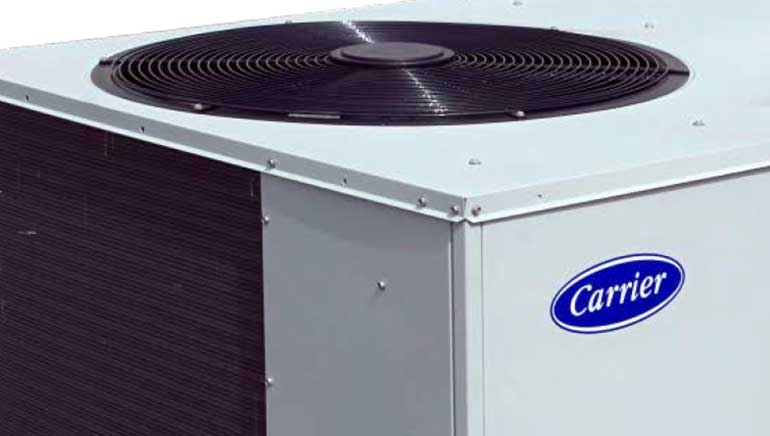 FRANCE: Carrier has selected the lower GWP refrigerant blend R454B as the optimum solution for use in rooftop applications across Europe.
R454B is a lower flammability A2L refrigerant blend of 68.9% R32 and 31.1% 1234yf. It has a GWP of 466.
It is said that the decision has been made following "detailed evaluation of direct and indirect environmental impact, safety, ease of use and affordability for customers". The selection also aligns with Carrier's 2030 environmental, social and governance goals to reduce its customers' carbon footprint by more than 1Gt.
Carrier has previously announced the adoption of R454B as its primary replacement for R410A in ducted residential and light commercial air conditioners in North American markets from 2023.
"We believe R454B offers the optimum solution for rooftop systems in terms of total environmental impact, cost, safety and ease of use. It delivers significantly lower GWP, improved efficiency and excellent materials compatibility with existing components," said Juan Jose Francisco Diez, Carrier's airside marketing manager.
As well as offering useful efficiency improvements over previous R410A rooftop units, R454B also requires 10% less system charge.
"Adoption of R454B will enable Carrier's forthcoming new generation of rooftop units to exceed the 2021 requirements of the European Union's Ecodesign Directive by up to 42% for Seasonal Energy Efficiency Ratio and up to 10% for Seasonal Coefficient of Performance," added Diez.