EC proposes steep HFC cuts and usage ban
27 Apr 2022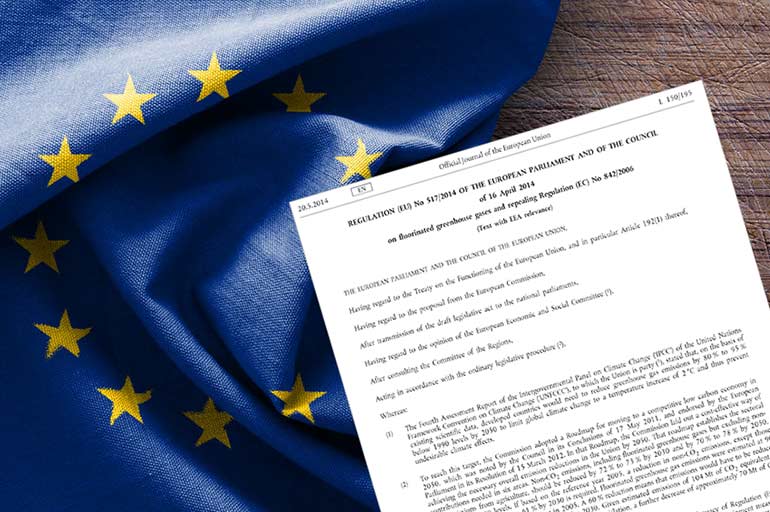 EUROPE: The European air conditioning and refrigeration industry could face stringent cuts in HFC refrigerants and bans on common AC refrigerants in new EC proposals to strengthen the F-gas regulation.
Among the F-gas revision proposals, published today, the European Commission seeks to ban the use of HFCs with GWPs of 150 or more in new split system air conditioners and heat pumps of a rated capacity of up to and including 12kW from January 1, 2027.
Also, from 1 January 2027, the proposals seek to ban the use of HFCs with a GWP of 750 or more in new split systems with capacities above 12kW.
Accelerated phase down
As recently revealed by the Cooling Post, the proposals also contain an acceleration of the F-gas phase down with stringent new cuts to the current quotas. The most immediate change is the possibility of a near 50% cut to the current quota in 2024. This would be followed by an even larger percentage step down in 2027 when, under the new proposal, the quota would be cut to just 10.01% of the baseline.
Training
As demanded by both industry and environmental groups, the revision proposals also seeks to include alternative refrigerants, like CO2 and hydrocarbons, within the F-gas training and certification process. The training process would also include attention to energy efficiency aspects.